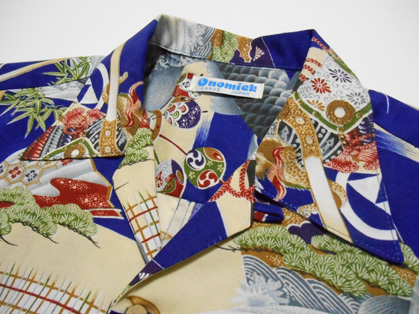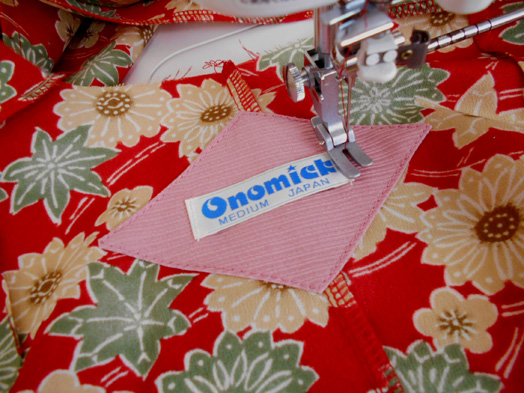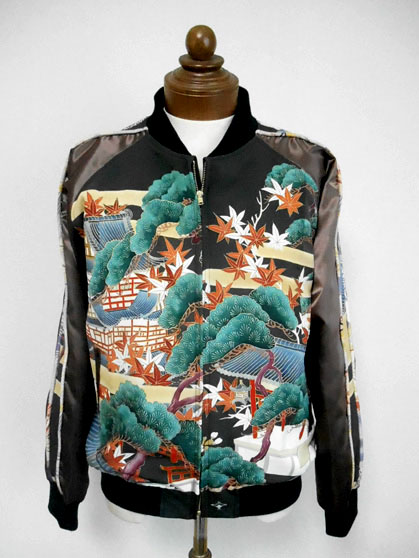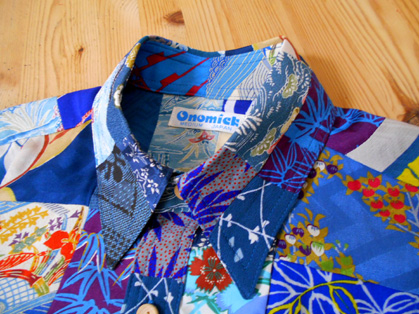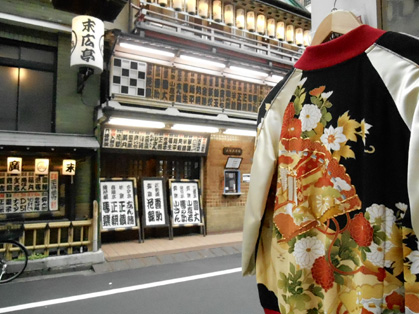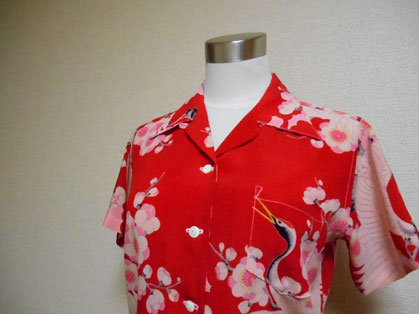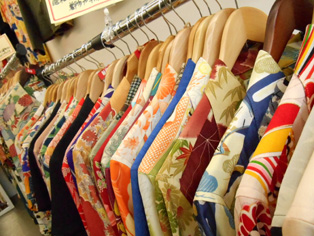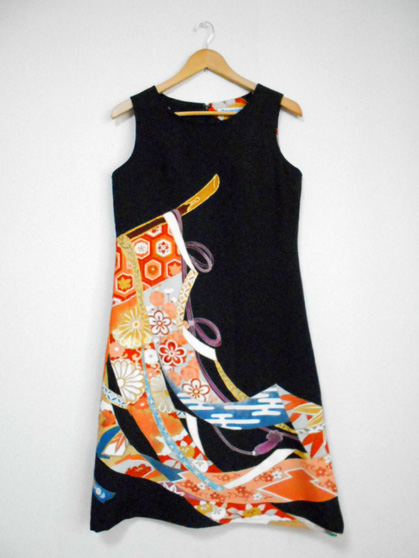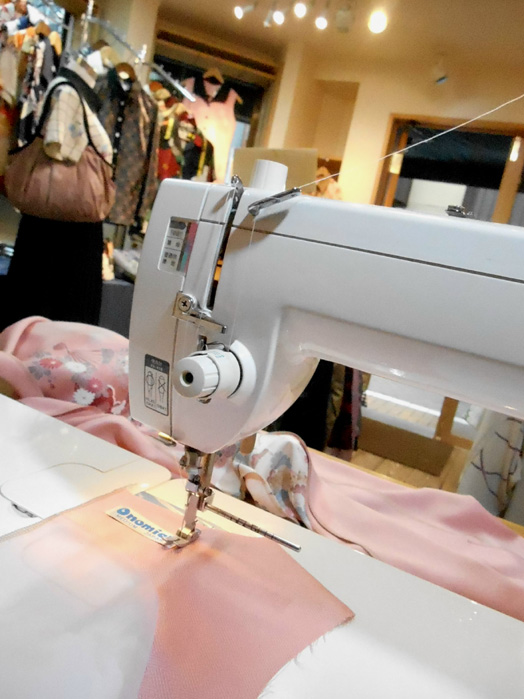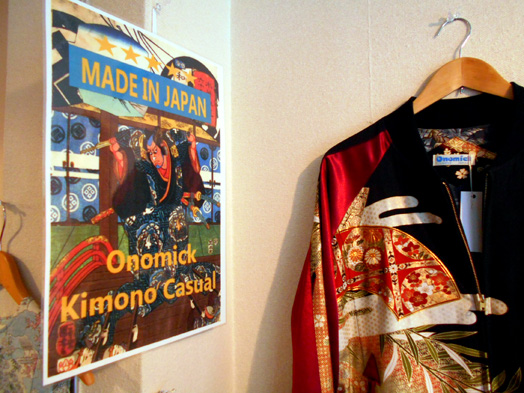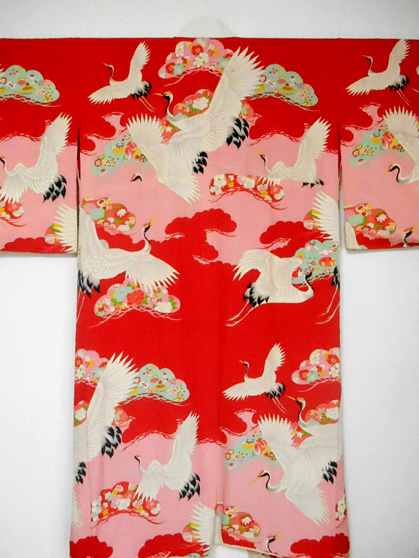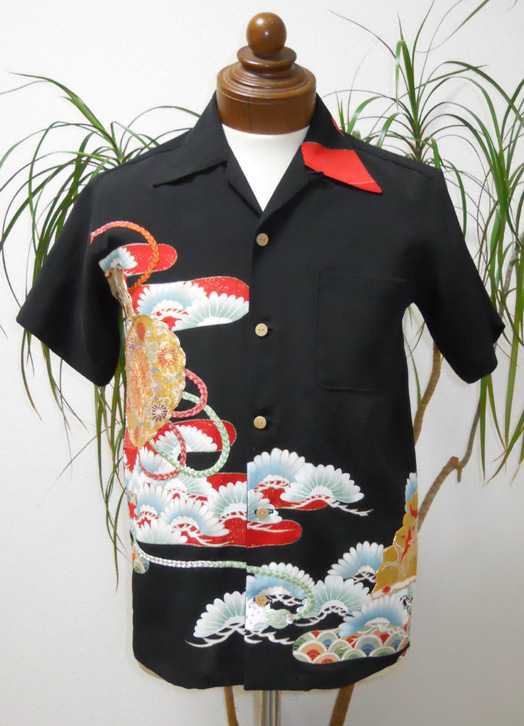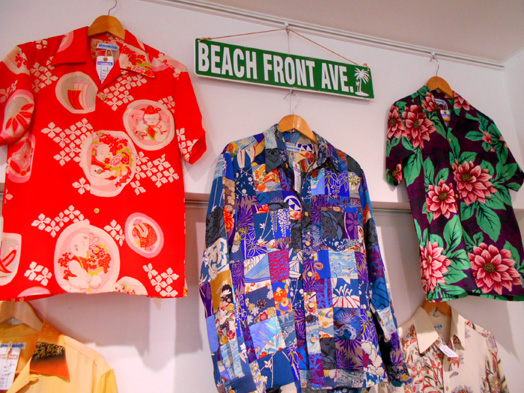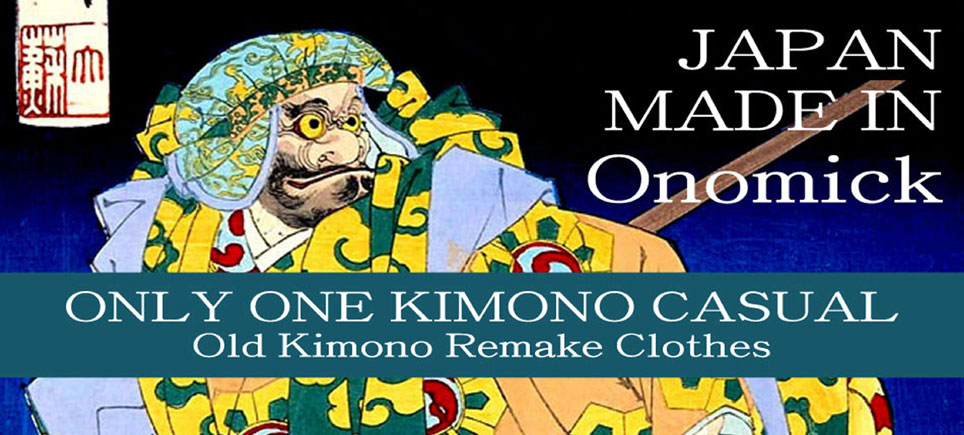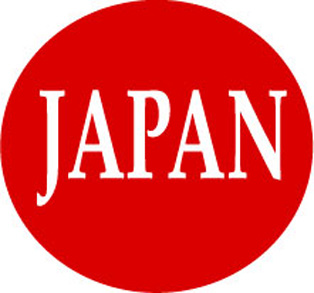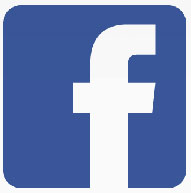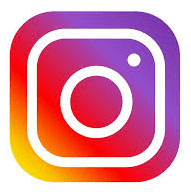 The Dresses From Onomick

The Onomick's modern clothes is carefully made by hand from the vintage Kimono.
There are various materials, patterns, colors, texture and woven articles in each Kimono, and clothes are made suitable for each Kimono's character.
I have always in my mind to bring out the best of each Kimono's characteristic is Onomick has and texture when I am making over Kimono to clothes.
How Kimono Reborn To Clothes

I have bought vintage Kimonos from antique fairs and shops and auction and they are carefully unstitched in each part. Then those materials are divided in each part.
Sometime washing some of those fabrics causes to shrink them, therefore, they are needed to iron to prevent shrinking.
Put paper patterns on the fabric and then start cutting the fabric with the ideas of figuring for flow on the patterns or color matching and also old spots and dirts are avoided.
The remake clothes from the Kimono is only one item in the world because most of the time, one Kimono could create one modern clothes.
It is my great pleasure if you could feel the tradition of Japanese culture and enjoy Onomick's Kimono remodeled modern clothes.

Onomick Koichi Senzaki


Encountering Vintage Kimono
I was really impressed by the vintage Kimonos in the year 2004 when I encountered the vintage Kimono at the thrift shop, specialized vintage Kimono, that was very rare in those days.
In modern day, there are not too many Japanese who are either wearing or interested in Kimono and I used to be one of them.
It was fresh surprise and impression by Kimono's powerful but beautiful effect although their aged but emboldened materials for me such as daring patterns, unique coloring and delicate weaving.
I immediately thought of remaking Kimono to modern clothes and I bought some of them at this store.
However, it was too expensive for me to order remaking kimono to modern clothes to professional dressmaker.
Then, I started to unstitch my shirts and jackets and I began studying the structure and sewing
by myself and remaking kimono to clothes.
The very first shirt which I made for myself is still very special one for me although I was unsuccessful remaking modern clothes from Kimono at the beginning .
I have been active for introducing and selling new clothes in the internet shop and open limited time shops few times a year.